YetiCare engages children at Paloaukea Kindergarten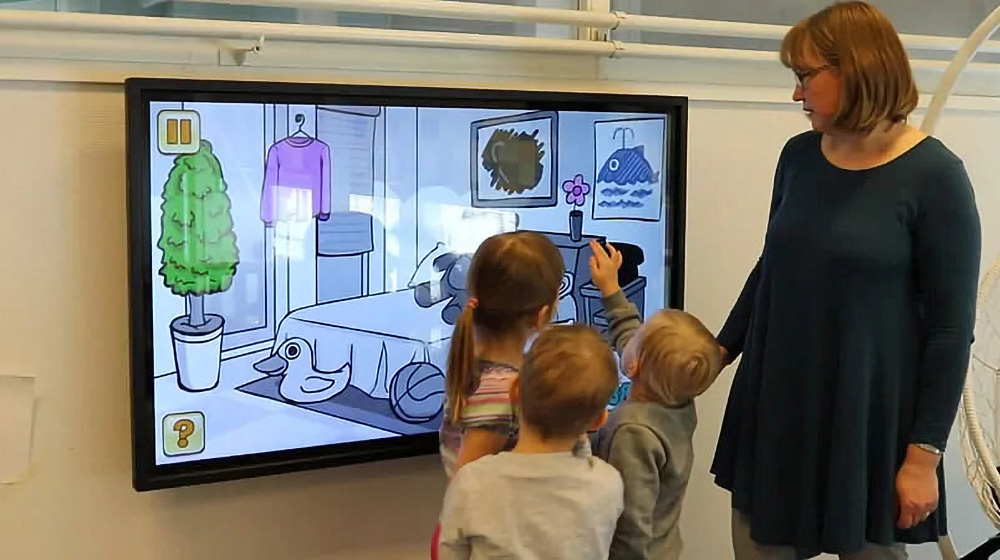 YetiCare at Paloaukea Kindergarten
In the municipality of Liperi strength comes from families with children, of which Liperi has the second largest amount in North Karelia. In Liperi traditions go hand in hand with development and technological advancement. The welfare of the area is built on a strong sense of community, caring, doing things together, encouraging perseverance and noticing good. This is also reflected in early childhood education. In early education, Liperi has focused heavily on digitalization. Good examples of this are the "Teknologiaa ekosti" and "Digireppu" -projects.
Paloaukea kindergarten has been developed so that technology, digitality and exercise are a big part of everyday life. The daycare centre has cozy facilities and a large gym and it is close to versatile sports and hiking areas. The versatile play areas of the kindergarten are available to all children. Paloaukea's kindergarten also collaborates with pre-primary and primary education next door and also with the elderly home close by.
The YetiTablet has been in Paloaukea's kindergarten since the end of 2018 and has been in daily use ever since; for example in a group called Hyrrät, Annina Hirvonen, responsible for early childhood education, notes that "The children like the YetiTablet and are always there around it. Yeti is the main attraction!" The YetiTablet is mostly used in small groups led by a kindergarten teacher but sometimes kids can play their favorite games independently.
YetiTablet is used daily for a variety of activities. For example, kids can play educational games on multiple topics such as math and music. The YetiTablet also allows the kids to draw together, listen and play music together and watch educational documents and programs from Yle Areena and YouTube. The children also use the YetiTablet to create dance performances by watching music videos and imitating them as well as using the tablet to play background music in their own original performances.
YetiTablet develops children's social skills
The YetiTablet develops children's communication skills. For example, in the Hyrrät group, there are children from 2 years to 6 years old and they all use the YetiTablet in one larger group or in small groups. When children use Yeti, there are situations where children are teaching each other.
For example, one child knows how to use a particular application and teaches how to use it for another, while the other teaches the third. "This is how children learn communication skills and positive group spirit", says Elina Keskinen, a kindergarten teacher. YetiTablet also contains 10 touch points, which allows many children to use the tablet at the same time. That way the children don ́t always have to wait for their turn, and instead they can work and play together. For this and many other reasons, YetiTablet is an excellent teamwork tool.
Because of the large size of the tablet, children also need to work together. The YetiTablet is attached to the wall at the Paloaukea kindergarten. This means that if the small children can't reach the top of the tablet they learn to ask for help from older children. This is how the older children also learn to help smaller ones, says Keskinen. YetiTablet is safe and durable, with a 4mm safety glass and a strong aluminium body. It can withstand heavy use with children and there is no need to worry about breaking it.
The YetiTablet is easy to use as it has the Android operating system which is familiar to
everyone working in a nursery and even familiar to some of the children. The open Android guarantees a versatile and extensive device, for example, millions of apps from Google Play are available. However, in Paloaukea kindergarten, the use of the tablet is partially limited by blocking certain content and applications so that the use is safe for children.